Goooooooood evening! It's been way too long since I posted here and so many things have happened in the meantime. So where should we start?!
Server issues
A couple of days ago, we had some issues with the database, which holds the data for the online shop as well as the forum. After some back and forth and careful consideration, we decided to restore a backup of the database from a few days prior to the issues. As a result there might be some forum entries missing right now, but overall everything is up an running again.
While working on the server anyway, we simultaneously upgraded our web hosting solution, which is why there was a bit of downtime of our services.
As far as we can tell from our end, none of these interruptions should have any affect on your customer accounts on our website, but if you're running into any issues moving forward, please write me an email and I'll happily rectify the situation.
New workflow
With the announcement of Microsoft last year to release a new version of Flight Simulator, I started to take steps to prepare for that. I wanted to upgrade the tools and workflow, especially in regards to the 3d modelling and texturing process. As for the 3d software, we made a complete switch to Blender, which saw an incredible improvement with the dawn of Blender version 2.8x. I took a pro-active approach by re-developing the addon for Blender, that allows me to directly export 3d models into P3D and FSX. The tool is available to other addon developers, in the resource section of fsdeveloper.com.
Furthermore, we invested time and money to integrate Substance Painter into the texture workflow. Substance Painter is a software tool that allows artists to create high-fidelity PBR textures directly on the 3d geometry. Future products by Wing42 will use this software, and I'll soon share some development screenshots here.
Vega issues
As a result of all of this kerfuffle, the update of the Lockheed Vega is a bit delayed…. as you probably noticed. On the upside, the update to a release version is finally on it's way and it won't be long until it's done. The work that has been done is extensive: we converted all 3d models into Blender, I commissioned 3d models of the new pilot and passengers, textured and rigged them. There's still some work needed for the animation, but that's a topic for another discussion.
I worked on some new sounds, the mechanic, more malfunctions, an improved flight model, and much more…
Future projects
Work has begun on two new products for Wing42. The first one is the revival of an older project of mine, the Bleriot XI. I had the model converted to Blender and re-textured everything, using Substance Painter. There's still a lot of work needed before completion, but she should be released soon after the Vega is done.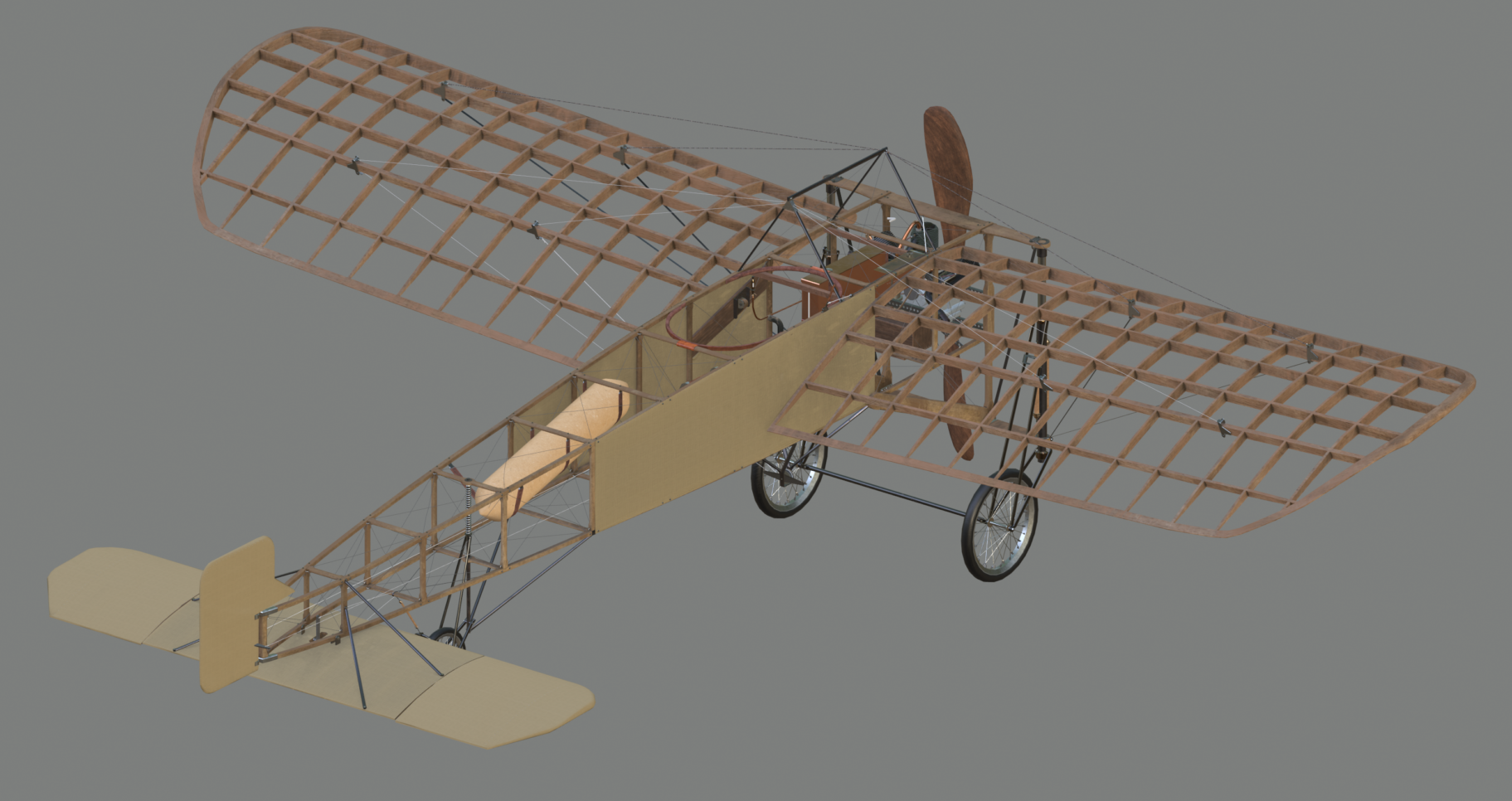 The second and much bigger project is the Boeing 247D. The 247 is considered to be the first true modern airliner. Featuring full-metal fuselage and wings, twin engines, space for a crew of three, including pilot, copilot and stewardess, and with a little galley and lavatory facilities on board.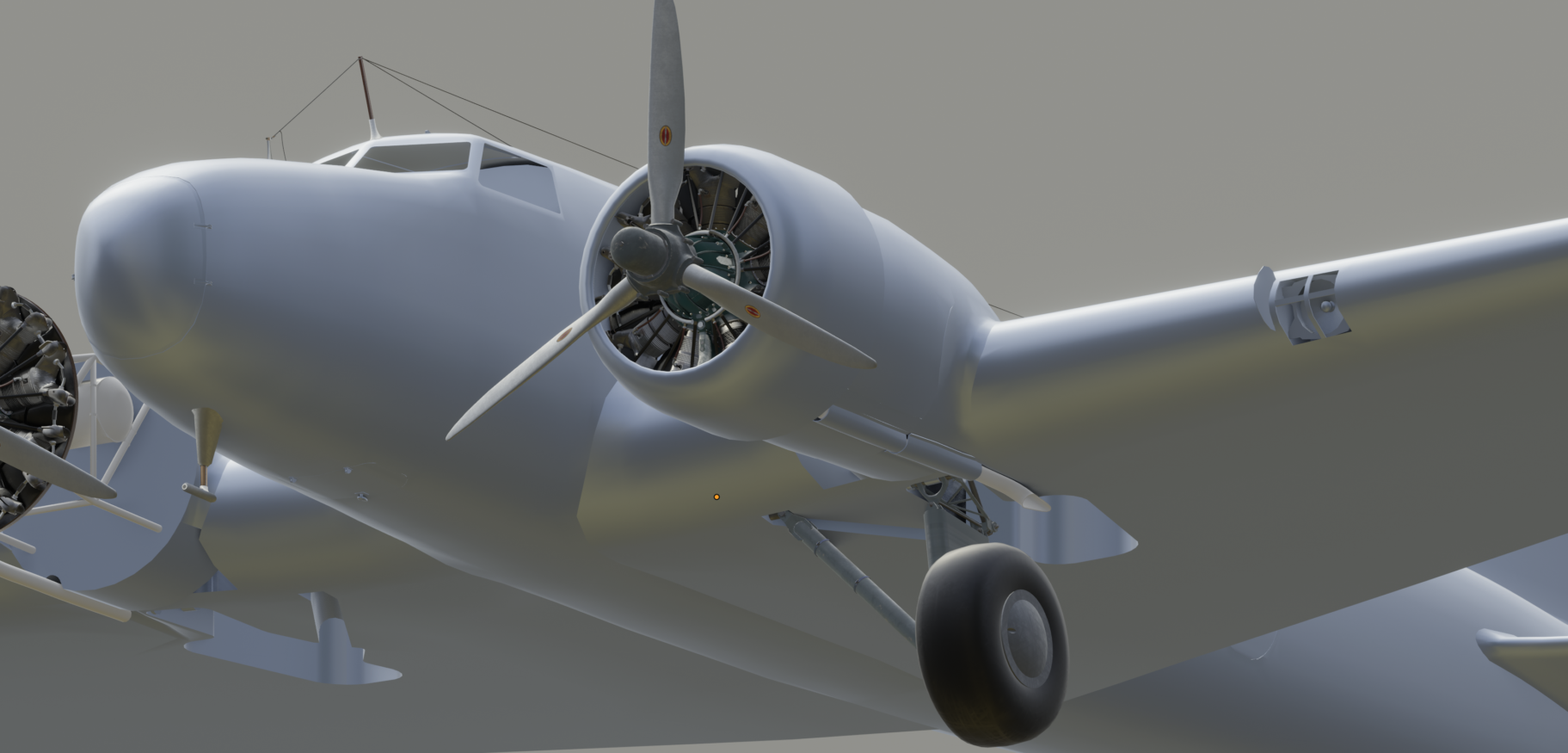 As you can imagine, a project like this requires a lot of work and we're currently hoping to deliver a full product close to the release of the new MSFS2020.
Merch
I set up an account with Printful and created some unique Wing42 designs. Those will become available soon and I hope you like the selection!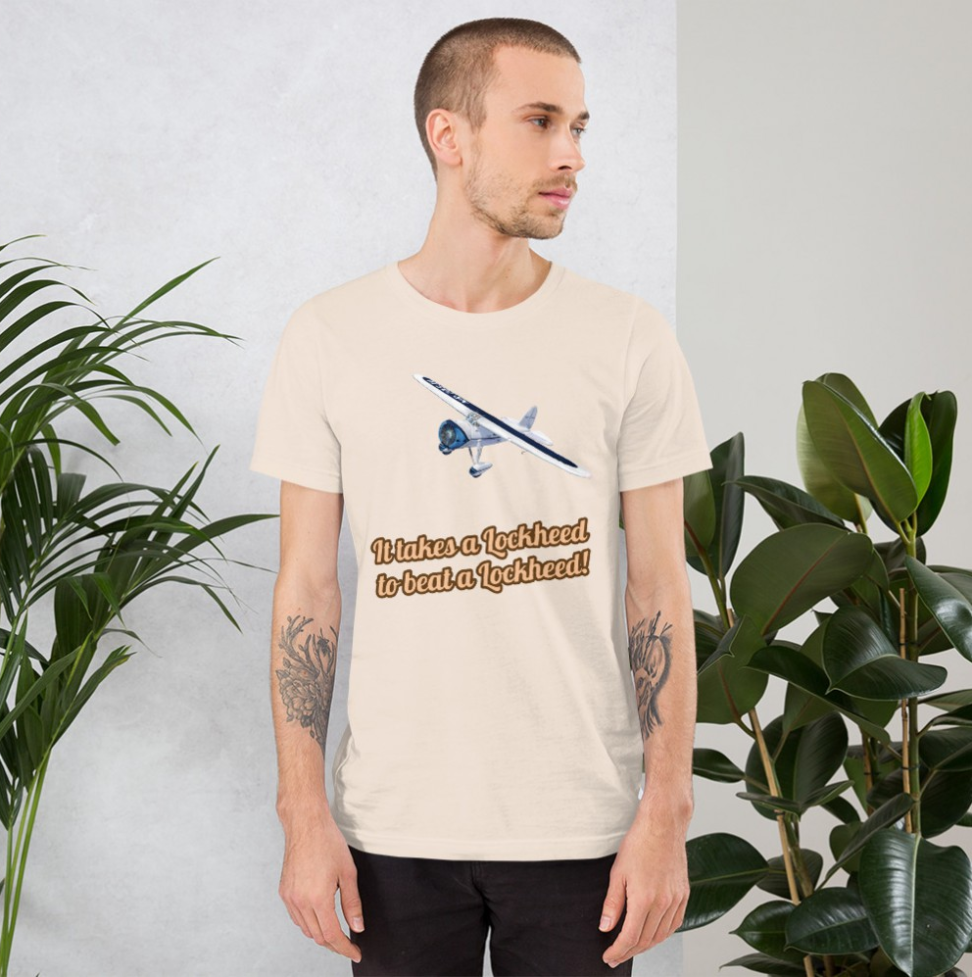 Lockheed Electra
The Electra project is on hold for now and will probably be picked up sometime after the Blériot and Boeing.