Watch our official trailer and see some reviews!
First Look Review by AvAngel:
First impressions by Dreamsofwings:
Blériot XI Overview by Team EB: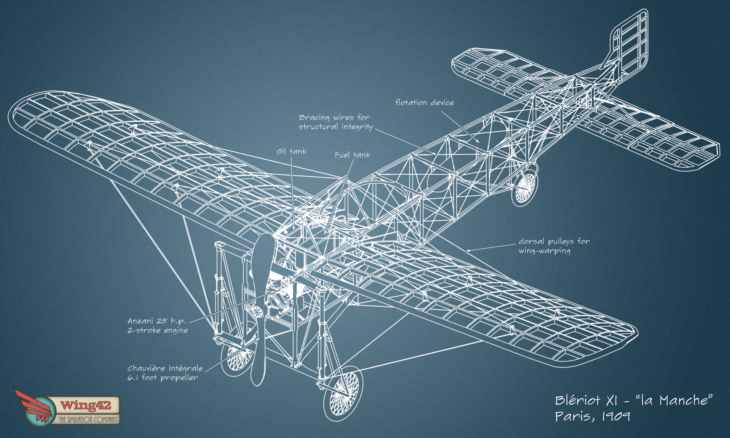 Anzani 230 kg (507 lbs)
Gnome 330 kg (727 lbs)
Anzani 330 kg (727 lbs)
Gnome 540 kg (1,200 lbs)
Anzani "W" 2-stroke engine 25 h.p.
Gnome Omega 7 rotary 50 h.p.
Anzani 40 l (11 gal)
Gnome 80 l (22 gal)
Anzani 60 km/h (32 knots)
Gnome 78 km/h (42 knots)
Anzani 68 km/h (37 knots)
Gnome 90 km/h (49 knots)
Anzani 35 km/h (19 knots)
Gnome 35 km/h (19 knots)
Anzani ~110 km (52 nmi)
Gnome ~250 km (134 nmi)
Anzani 600 m (2,000 ft)
Gnome 4,800 m (16,000 ft)
Anzani 30 m/min (100 ft/min)
Gnome 75 m/min (250 ft/min)
Below, you'll find some files related to the product, free to download.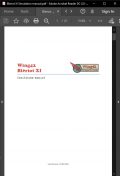 We're happy to provide the manual of the Blériot XI before you purchase the add-on. Have a read to get an idea what you can get out of it!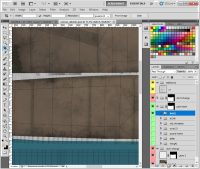 We prepared a full set of photoshop files so you can design your own Blériot XI livery in a few minutes. Go crazy! And don't forget to share the result with us on social media.
Available only after purchase:
Learn about history
But wait, there's more! In addition to the simulation manual, the add-on comes with a ~40 page e-book about the history of the aircraft. After the installation of the add-on, you will find the PDF, together with all the other documents under: [your msfs content folder]\community\wing42_bleriot_xi\documentation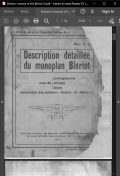 Learn some French?
But wait, there's more! We also included the PDF of an original manual of the Blériot XI from 1910, in the original French. Even if you don't speak the language, you will still be able to appreciate its structure, illustrations and the advertisements of long-time obsolete technology.