Wing42 was established as a brand in 2017 to bring high-quality and feature rich add-on products to the flight simulation market. With a focus on vintage aircraft, we strive to provide products that immerse you into the time and place of when the original aircraft were operated.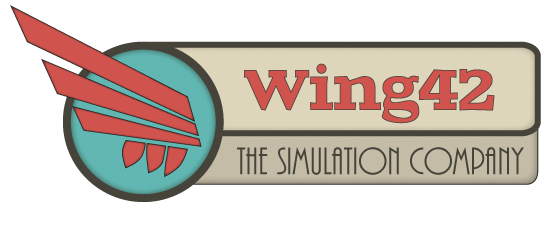 Wing42 is run and operated by me, Otmar, shown in the photograph.
I am an engineer and for our add-ons I work on 3D modelling, texturing, sound design and programming. Wing42 operates from Görlitz in Germany.
We are striving to create period aircraft that will captivate your imagination and immerse you into a different time, when aviation was still new and pioneering!
We do this by developing aircraft as true to their original as we can. And that's not just about looking pretty! We are deploying custom animations, custom sounds and custom code to really bring a different era of aviation to life in flight simulator!
I hope you enjoy your stay on our website and find it engaging and fun. Please consider supporting my work, not only by purchasing the add-ons, but by sharing pictures and your experiences on social media! The more people talk about Wing42, the better we do. The better we do, the faster we can create new and even better aircraft!
Have fun!
Otmar